Mike Walker – Executive Director
Solving complex problems has always been a passion for Mike. No surprise then that he entered public service after college, working and serving his community first as a firefighter and then a police officer. After years spent helping develop collaborative efforts on issues such as crime and homelessness, God called Mike into full time ministry so that he could apply his passion to the community problems that face the Church. That opportunity has now expanded into his current role of leading and facilitating collaborative efforts on issues of poverty and homelessness all across Northern Colorado with SERVE 6.8.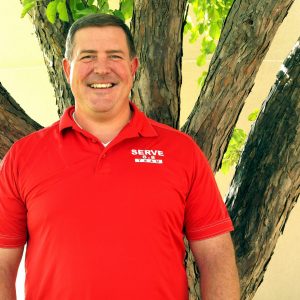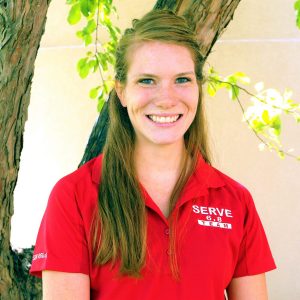 Stephanie Russell – Associate Director
Drawn to Social Work to have the opportunity to serve as a career; Stephanie enjoys being able to work in an organization that is making a positive difference in our community every day. Beginning with SERVE 6.8 as a Masters of Social Work intern and now as an employee, Stephanie has been able to utilize her passions for problem solving and analyzing to be a part of developing SERVE 6.8's funding strategies, improving data collection methods and reportable outcomes, and supervising intern experiences. Sitting in her current role, overseeing the organization's daily operations & programs, allows Stephanie to live out her call to serve those experiencing poverty.
Ashlee Schmitt – Volunteer Coordinator
Serving and helping others has always been a deep-seated passion for Ashlee. After graduating from Colorado State University with a Business Finance degree, she started searching for how God would intertwine her analytical thinking style with the passions of her heart. Many years in the food service industry and a life changing missions trip to Africa helped Ashlee clarify that she was meant to work directly serving others. SERVE 6.8 allows her to encourage and support guests not only through their life struggles, but also as they grow, strengthen, and deepen their relationship with Christ. She started volunteering with SERVE 6.8 as a Resource Navigator became a staff member six months later. Her primary responsibilities are attracting new volunteers and organizing community impact projects.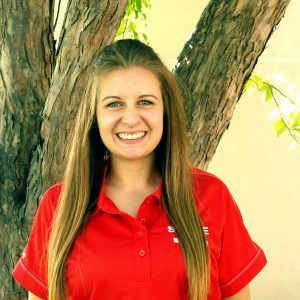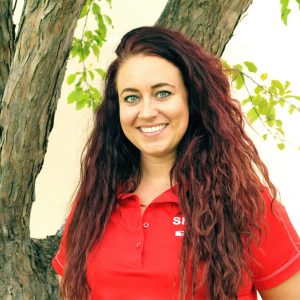 Krista Ackerman – Resource Center Coordinator
While pursuing her Bachelor's degree at CSU, Krista landed a part-time receptionist position at Timberline Church. Adding this role to her other three jobs, her goal was solely to make ends meet. God had a bigger plan. Through this position Krista discovered she had a passion for people, a love for progress, and a visionary mindset. Blessed by the grace of God and the help of an amazing mentor, Krista added Benevolence Coordinator to her job description, working directly with Mike and SERVE 6.8. It wasn't long before she fell in love with the work she was doing. God soon opened another door, and in a leap of faith Krista transitioned full time to the SERVE 6.8 staff. As Resource Center Coordinator, Krista oversees the programs, volunteers, and daily functions of the Resource Center. She is thrilled by the call that God has put on her life.
Carolyn Laughlin – Materials & Supplies Coordinator - Bio Coming Soon!