SERVE 6.8 is a Christian nonprofit organization that specializes in mobilizing, resourcing, and connecting the local church to care for people in Northern Colorado. We partner with 30 churches to offer ministries to meet physical needs while pointing people back Christ and a church community. Our programs offer assistance in establishing and maintaining sustainability in areas such as food, clothing, employment, and housing.
Our Resource Center guests may be experiencing crisis in the areas of food, shelter or finances, in general approach is to meet each person at the current circumstance and help create a long-term plan. We offer care navigation, food, and clothing to help meet immediate needs and offer wraparound care through spiritual care, budgeting, car care, legal consultation, and employment assistance.  Ultimately we hope that for whatever reason someone came in our doors that they would have the opportunity to experience Christ while here and be connected to Him and a church community.
The Community Impact ministry works alongside the church to mobilize and resource in order to serve vulnerable people such as single mothers, elderly, disabled, widows, and disaster survivors. SERVE 6.8 has come alongside local disaster survivors from the High Park Fires, Estes Park Fires, and Northern Colorado Floods of 2013 as well as mobilizing, resourcing, and connecting the church of Rockport, TX to serve their community after Hurricane Harvey devastated the area.
The Adopt-A-Family ministry provides the opportunity for businesses and churches to work together to provide a Christmas experience to those in need. Volunteers, donors, churches, and businesses made the 2019 season greater than we could have ever imagined!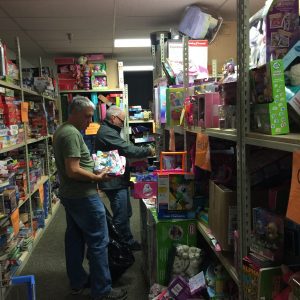 SERVE 6.8 IS A NONPROFIT, 501(C)(3) ORGANIZATION